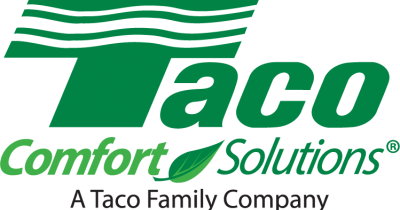 Taco Variable Speed Drives and Starters
From its manufacturing headquarters in Cranston, Rhode Island and a fabrication facility in Fall River, Massachusetts, Taco Comfort Solutions® develops and manufactures products and systems for both residential and commercial applications. These include circulators/pumps, valves and controls, air-dirt separators, heat exchangers, buffer and expansion tanks, domestic hot water recirculation and accessory products, and sophisticated building management controls. Diversified Fluid Controls is your South Florida Taco Representative and we're here to help you throughout the design, installation, and preventative care phases of your project.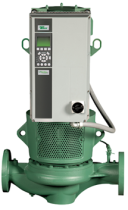 SelfSensing Pumps
Taco SelfSensing Pumps with ProBalance are a giant leap forward for variable speed pumping. Utilizing the patent pending SelfSensing ProBalance™ technology, the variable frequency drive's SelfSensing capabilities make fast, accurate do-it-yourself system balancing easy. The constant flow mode is self-balancing and automatically adjusts pump speed to maintain a user-defined flow set point. In variable flow mode the pump adapts to system pressure variations and automatically follows the system resistance curve to meet demand. These capabilities allow you to use these pumps for all your pumping needs, both constant flow chiller/boiler pumps and secondary variable flow pumps. In all applications, they help reduce balancing contractor costs, eliminate expensive wiring and the need for problematic external sensors.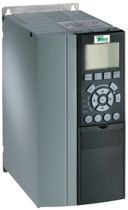 SmartDrive+TSL HVAC Drive
Ideal for controlling domestic water boosters or running HVAC applications using Delta P or Delta T, the SmartDRIVE HVAC can handle any job thanks to its outstanding features. Available in a wide power range, the VFD has all the functionality to deliver the efficiency expected of today's complex HVAC systems.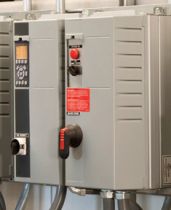 SmartDrive+TSL
Taco's premium design standards extend to our SmartDRIVE SP, where customization is the name of the game. Multiple enclosure ratings, bypass control styles, and physical arrangements give you all the choices you need for a trouble-free, highly flexible and efficient solution. No one knows more about controlling pumps than the people who build the pumps: Taco, America's leading manufacturer.Also Available in Vertical Bypass configuration.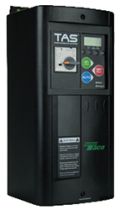 SmartStarter TAS
When you need data from Taco pumps communicated to a building automation system, the Taco Advanced Starter is the perfect solution. The TAS has BACnet or Modbus communications, Power metering, underload (dry run) detection, Smartstart protection, a 1-95A overload and advanced I/O such as valve control, proof of flow verification and voltage/dry contact inputs. All these features are neatly tied together by an intuitive interface featuring an LCD display.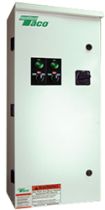 SmartStarter TDX
Taco Duplex Starter: The TDX does more than just alternate control of your pumps. It has superior protection features such as Smartstart technology, underload (dry run) protection, and an enhanced class 10 electronic overload. The TDX is easy to set up and use, accepting input voltages of 200-600 VAC directly, and possessing a wide range overload to eliminate sizing issues when it gets to the job site. It also includes a dry contact auto-run input and fault relay output to reduce the need for external relays.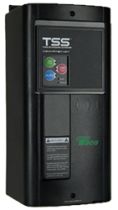 SmartStarter TSS
Our standard across-the-line offering is far from the basic traditional starter. With advanced protection features like underload (dry run) detection and Smartstart technology, you can feel confident that your Taco pump is well protected from harmful operating conditions. The TSS also has a wide range electronic overload, a plug and play 200-600 VAC direct input, and many other features you'd normally find in starters at a higher price point.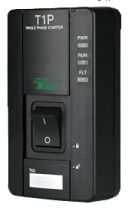 SmartStarter T1P
The T1P protects single phase motors with an adjustable 1-16A class 10 electronic overload. It includes features like run status verification, a concealed Hand/Auto switch, lockable on/off switch, and system override mode (smoke purge). All of this in a compact design that can be installed on a single junction box or as a separate NEMA 1, NEMA 4, NEMA 4XS enclosed unit.