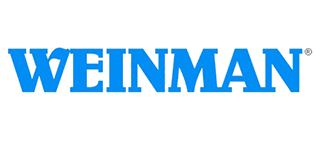 Weinman
Crane Pumps & Systems create innovative pump solutions for the effective and efficient transport of wastewater. We develop long-term customer relationships by providing exceptional service and responsiveness, which enables by our commitments to continuous improvement through the Crane business system. Diversified Fluid Controls is the commercial representative for Weinman Pumps. 
---
Need help selecting the right pump for your application?
Try using our Pump Selector or Serial Number Search
---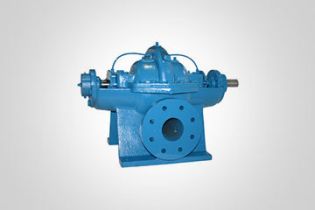 L / LVM / JD Split Case
Models: LVM Vertical Split Case, L Horizontal Split Case, JD Multistage Split Case
Flows To: 7000 g.p.m.
Heads To: 460 feet
HP: 1-400HP
Discharge: 2-12 inches
Weinman split case pumps meet a wide variety of service needs. The L series single-stage and LVM vertically mounted pumps provide large capacity general service pumping. Rugged and reliable, they combine mechanical simplicity with sophisticated hydraulic design. Recognized for their quality, efficiency and excellent life cycle cost, Weinman split case pumps meet the design criteria of: ASTM, HI, ANSI, AISI, SAE and AMSE.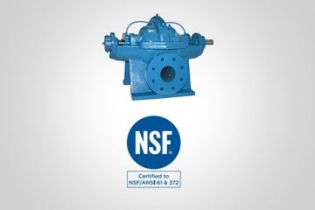 NSF61 / NSF372 Pumps
Models: NSF 61 / 372 L Horizontal Split Case
Flows To: 7,000 g.p.m.
Heads To: 460 feet
HP: 1-400HP
Discharge: 2 inches to 12 inches
Weinman®-Deming® single stage split case pumps are certified for NSF 61/372. They meet the industry's highest standards for drinking water and comply with the federally mandated Safe Drinking Water Act (SDWA). Weinman®-Deming® NSF split case pumps are recognized for their sophisticated hydraulic design, extensive hydraulic coverage, high efficiencies and rugged construction.
Weinman®-Deming® single stage split case pumps are available in standard sleeveless design and optional sleeved design. All Weinman®-Deming® split case pumps feature FDA approved mechanical seals and lead free materials of construction that make them the preferred pump for drinking water applications.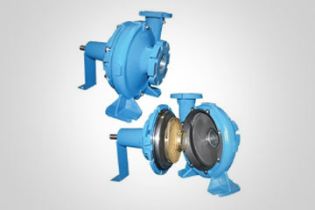 End Suction Pumps
Models: A, B, G and K Series, 375 and 575 Back Pull Out Series
Flows To: 4,000 g.p.m.
Heads To: 425 feet
Discharge: 1-10 inches
HP: 0.33- 200
RPM: 1150, 1750, or 3450
HZ: 50 HZ models available
Weinman's versatile end-suction pumps are heavy duty, general purpose centrifugal pumps with heavy wall castings suitable for many commercial, industrial and municipal needs. Applications include condenser, chilled, and hot water systems in HVAC, process secondary pumping, and municipal drinking water. High efficiencies, robust case construction of cast iron, and impeller construction of bronze makes these pumps an ideal selection for applications that require easy-to-maintain, reliable, long lasting pumps.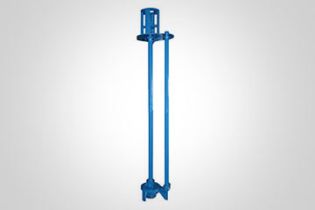 Column & Non-Clog Sump Pumps
Models: S, SA, MG-VS, SM-VS, SML-VS, SM-VS, SML-VS
Flows To: 1,500 g.p.m.
Heads To: 100 feet
Discharge: 1.5-6 inches
HP: 0.25- 20
RPM: 1150 or 1750
Length: Sump depth up to 15 feet
Weinman Non- Clog Vertical Column Sump Pumps are designed to handle various fluids from drainage water or any liquid waste containing small, non-fibrous solids to larger industrial processes. Their advanced design provides trouble-free service and low-cost operation.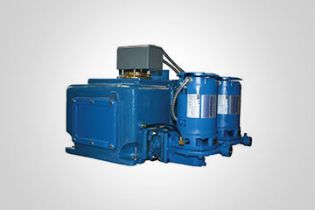 Condensate Return Systems
Models: Weinman C or S
Flows To: 260 g.p.m.
Heads To: 300 feet
Discharge: 1, 1 1/2, and 2 inches
HP: 0.33 – 20
RPM: 1750 or 3450
Weinman Condensate Return Units are designed for the automatic return of hot water condensation from radiators and heating coils/ the delivery of those fluids to low and high pressure boilers. Cast iron or fabricated steel receivers available from 20-150 gallons.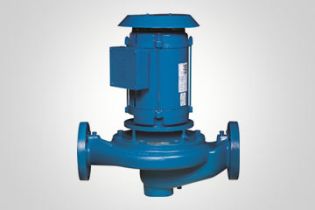 CV Series
Models: CV Series
Flows to: 1500 g.p.m.
Heads to: 310 feet
HP: 0.5-60
RPM: 1750 or 3500
For high volume applications requiring flows up to 1,400 GPM the Weinman 320 Series offers a long life solution. Suction and discharge nozzles are located 180° apart on the same centerline for mounting directly in a pipe line. This eliminates critical pipe alignment for ease of assembly and minimum pipe strain. Leak proof, self-adjusting mechanical seals and bronze wear ring(s) are supplied as standard on certain pumps. A built in purge system assures proper flushing and venting of seals. Motors are standard NEMA J and JM frame, enclosure as specified by customer.