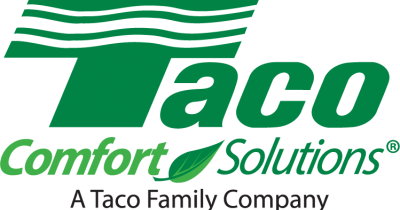 Taco Comfort Solutions
From its manufacturing headquarters in Cranston, Rhode Island and a fabrication facility in Fall River, Massachusetts, Taco Comfort Solutions® develops and manufactures products and systems for both residential and commercial applications. These include circulators/pumps, valves and controls, air-dirt separators, heat exchangers, buffer and expansion tanks, domestic hot water recirculation and accessory products, and sophisticated building management controls. Diversified Fluid Controls is your South Florida Taco Representative and we're here to help you throughout the design, installation, and preventative care phases of your project.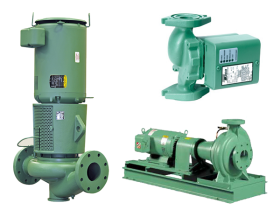 Pumps & Circulators
Taco is known for their wide variety of energy efficient long lasting Pumps and Circulators. Whether it is a commercial or residential project Taco has the right pump for the job. Our pumps range in Horsepoewr from 1/64HP to 400HP+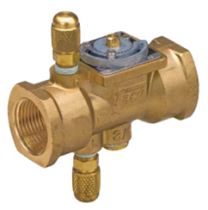 Hydronic & Plumbing Accessories
Taco offers a wide variety of Hydronic & Plumbing accessories to fit you project. From TacoSetters to ACCU-FLO Balancing Valves, Zone Valves and LeakBreaker water heater shut-off valves we have them in stock!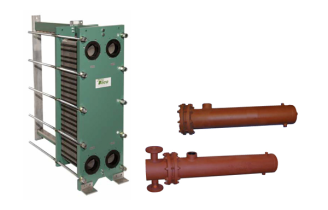 Heat Exchangers
Taco designs and fabricates their own heat exchangers right here in the United States. We can offer many different varieties including Plate and Frame, Shell and Tube, and Brazed Plate Heat Exchangers.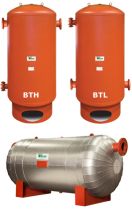 Buffer Tanks
Buffer tanks are often employed within HVAC systems to provide additional system fluid volume in order to prevent short cycling of heating or cooling apparatus. Taco offers these tanks in sizes from 50 gallons up through 3000 gallons across 22 tank volumes.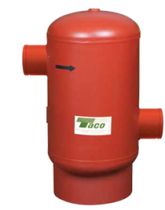 Air & Dirt Separators
This broad selection of air separators delivers all the quality and performance you expect from Taco. They're built to last for your desired working conditions. Some High Efficient Separator designs can remove particles down to 5 Microns.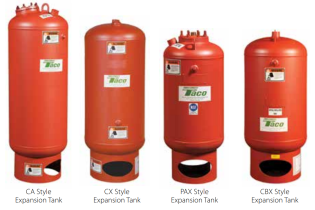 Expansion Tanks
Taco has developed a wide variety of Expansion Tanks for your hydronic project. These tanks provide a All tanks are ANSI & ASME Stamped and Rated for your desired condition.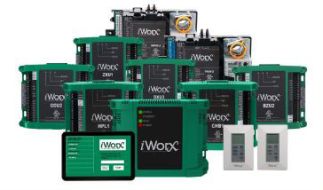 iWorx & Clarity Controls
iWorX® from Taco Comfort Solutions is a flexible, easily-scalable management, monitoring and control system designed specifically for commercial buildings of any size and high-end residential installations.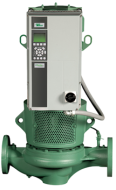 Variable Frequency Drives & Starters
Taco offers a wide variety of Variable Frequency Drives and Starters for your energy efficient application. In addition, they can enable the drives to include our Self-Sensing option that will help eliminate wasted energy and provide the correct GPM and TDH for your application.