About Us
South Florida's Leading Manufacturer Representative of Hydronic HVAC and Plumbing Equipment
About Us
Diversified Fluid Controls, Inc., headquartered in Fort Lauderdale, Florida is a Stocking Manufacturers' Representative of Hydronic HVAC Equipment used for Commercial and Industrial Facilities. Founded by Richard Ellison in 1981, Diversified Fluid Controls continues to strive as a Local and International Sales Representative for some of the Largest HVAC Manufacturers. We are Representatives for Florida as well as the Caribbean. Our Customers include End Users, Engineers, Wholesalers, and Contractors. 
Affiliations
Diversified Fluid Controls is a leading member of many industry associations. By engaging with local organizations, we're able to impact our industry in a positive and meaningful way. Below are some of the local organizations we work with that validate the work we do everyday.
Our Service Areas
| | |
| --- | --- |
| Palm Beach County |   Broward County |
| Miami Dade County |   Monroe County |
| Lee County |   Collier County |
| Charlotte County |   Sarasota County |
| St. Lucie County |   Indian River County |
| Glades County |   Hendry County |
| Bahamas |   Caribbean |
| South America |   Central America |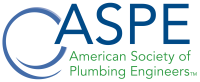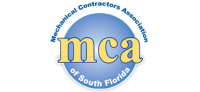 American Society of Heating, Refrigeration & Air Conditioning
The Gold Coast Chapter of ASHRAE was chartered in 1967 to promote industry standards and best practices at the local level. The chapter provides continuing education through monthly meetings open to engineers, contractors, building owners, and other industry professionals.
American Society of Plumbing Engineers
The American Society of Plumbing Engineers (ASPE) is dedicated to promoting the plumbing engineering profession to increase career opportunities for our members as well as protecting the health of people around the world through the delivery of safe, sustainable drinking water and sanitation systems.
Mechanical Contractors of South Florida
The Mechanical Contractors Association of South Florida is an association representing contractors who build and service heating, ventilation, air conditioning, refrigeration and piping systems in the metropolitan areas of Miami and Ft. Lauderdale and their suburbs as well as the Florida Keys.
DIVERSIFIED FLUID CONTROLS
5401 NW 10th Terrace
Fort Lauderdale, FL 33309