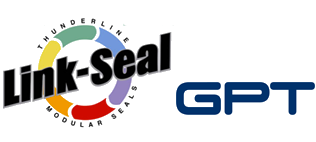 GPT Link-Seal
GPT, a division of EnPro Industries, is the world's leading manufacturer of critical pipeline sealing and electrical isolation products. With a focus on safety, performance and reliability, we employ advanced engineering and manufacturing processes to meet the challenging demands of the oil and gas, water/wastewater, and construction and infrastructure industries. With a global production, distribution and support network, we are positioned to meet our customers' needs with unprecedented responsiveness and expertise.
Diversified Fluid Controls, Inc. is the Exclusive Representative for GPT Link-Seal in South Florida. 
---
Need help finding the right Link-Seal for your Application? Try our Link-Seal Finder
---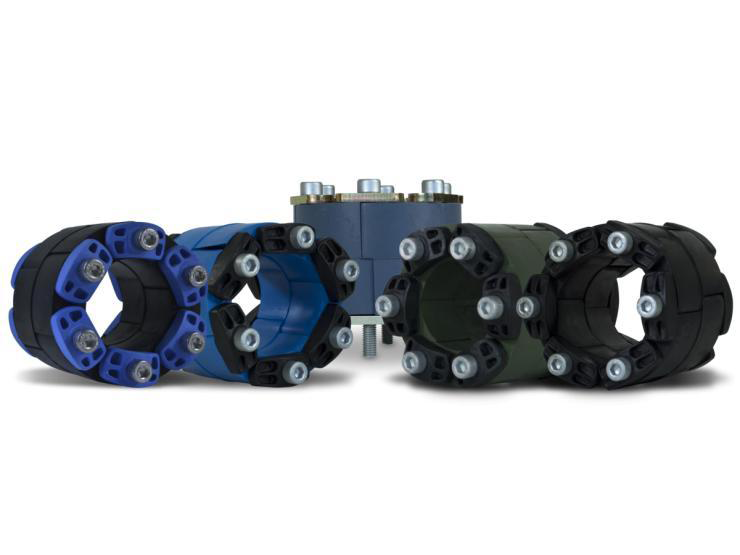 Link-Seal Modular Seals
Models: LS-C, LS-S316
---
LINK-SEAL® modular seals are considered to be the premier method for permanently sealing pipes of any size passing through walls, floors and ceilings. In fact, any cylindrical object may be quickly, easily and permanently sealed against the entry of water, soil or backfill material.
*Typical Stock Item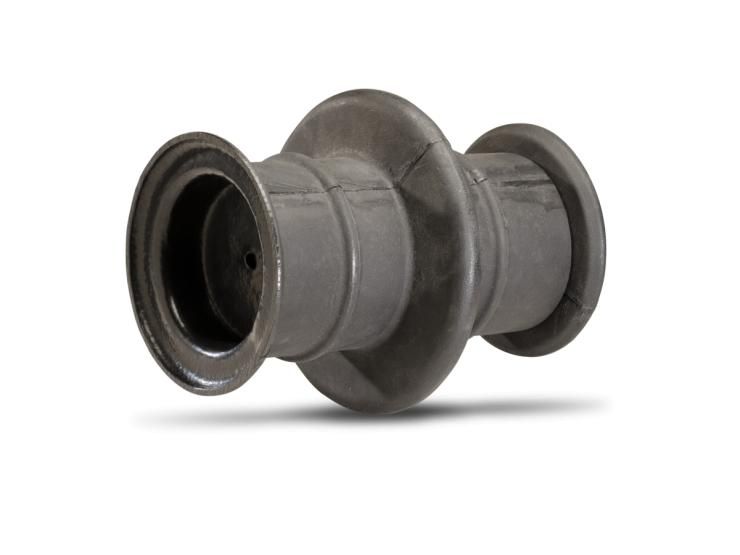 Century-Line Pipe Penetration Sleeve
Models: CS
---
Molded from non-conductive, high-impact resistant HDPE, Century-Line™ sleeves are lightweight and easily installed by one construction worker. In the event of a field or engineering change, sleeves may be cut shorter at the job site using ordinary hand tools. Century-Line™ sleeves are easy to stock and far less expensive to ship than steel sleeves.
*Typical Stock Item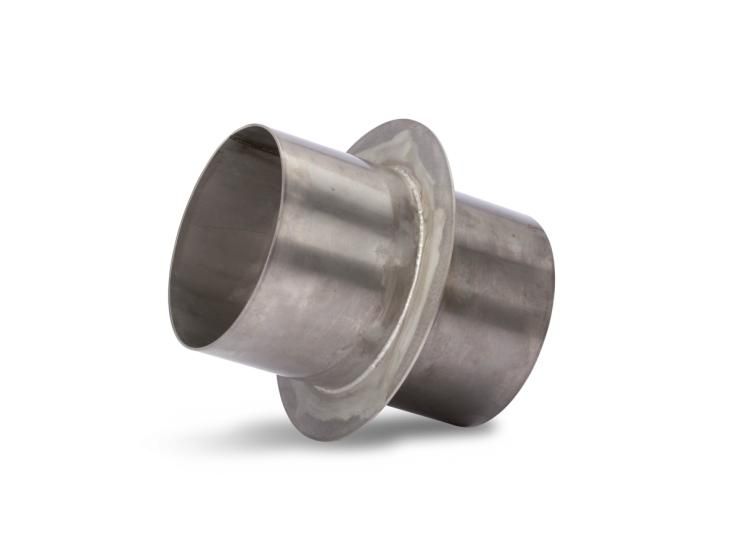 WS Steel Wall Sleeves
Models WS, WSG
---
WS Steel Pipe Sleeves are made from welded or seamless pipe. A full circle water-stop plate acts as positive water seal and anchor to prevent thrust movement. These Sleeves are also available in Galvanized Steel.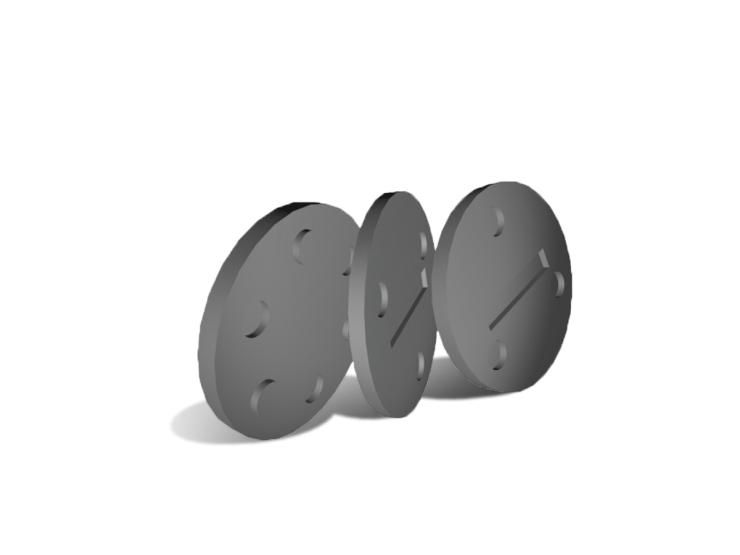 Cell-Cast™ Interlocking Hole Forming Disks
Cell-Cast™ Interlocking Hole Forming Disks are designed to produce large diameter holes in poured concrete structures. Now you can install large hole forming disks without the use of cranes, hoists or other devices needed to assist in lifting heavier, more bulky components.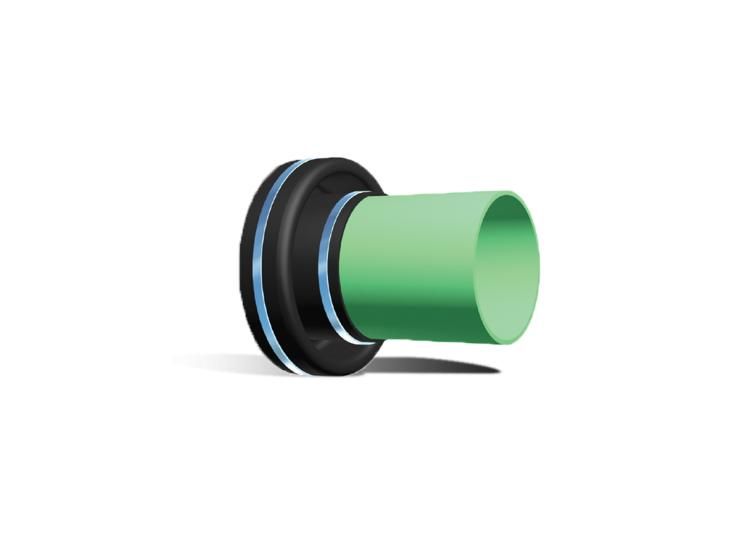 Standard Pull-On End Seals
A safe and economic system for sealing the annular space between the carrier pipe and casing to keep the space dry and reduce the risk of corrosion.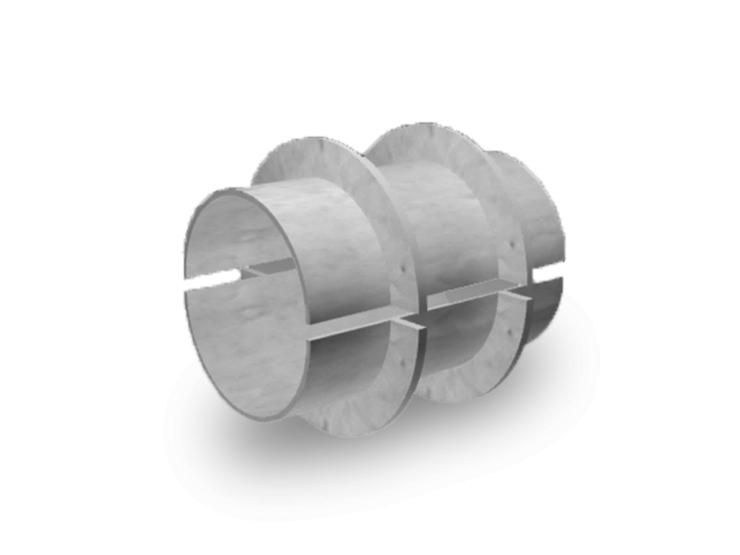 Split Sleeves
Model WS Split Sleeves are used for installations where an existing pipe run needs to penetrate a wall yet to be constructed. During wall installation a split sleeve is welded or bolted around the existing pipe and positioned in the form to center the pipe.